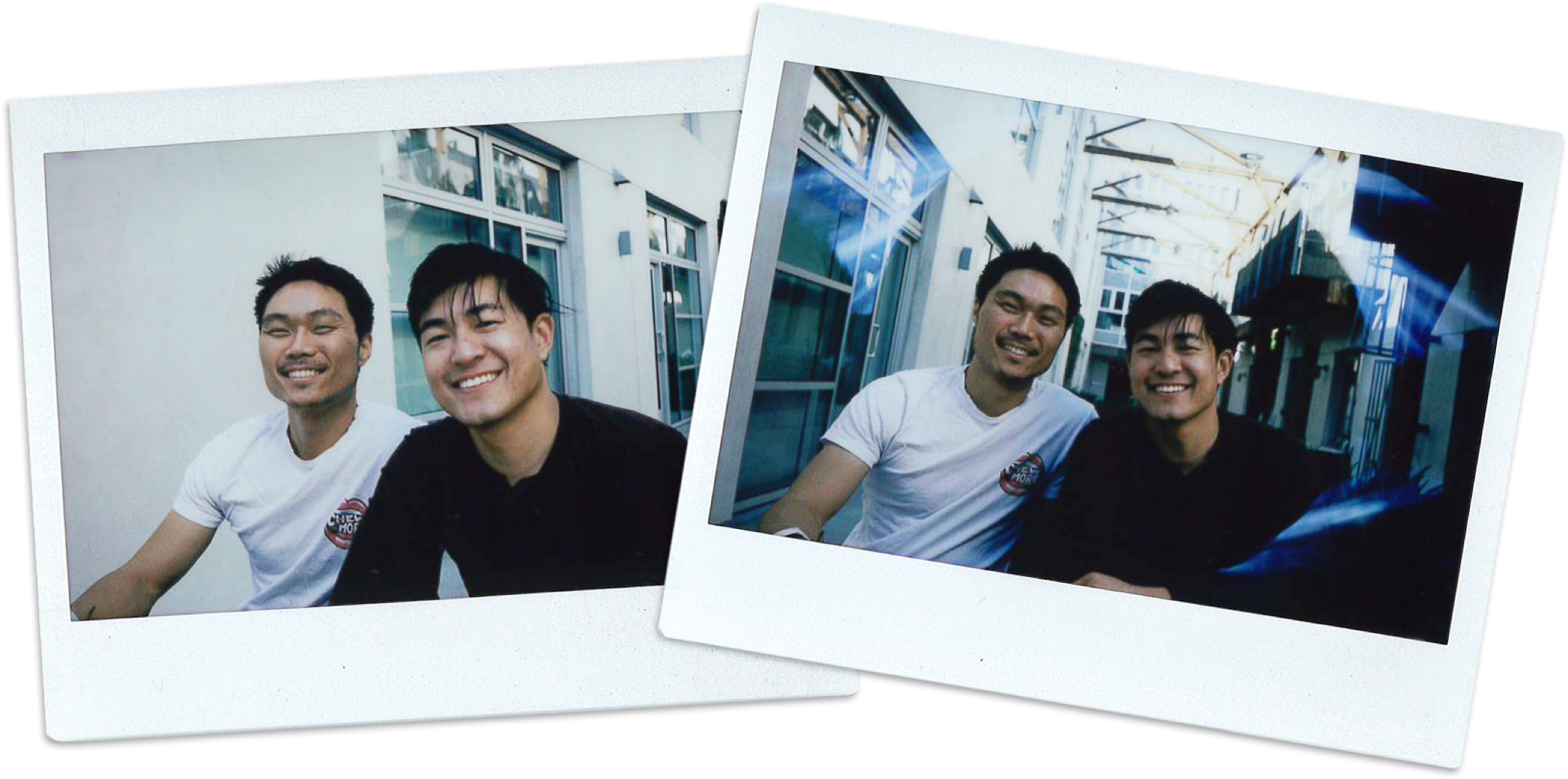 Meet Kent & Ryan
Their matching energy made it clear that people enter your life for a reason. Kent was right there, supporting Ryan through grueling physical therapy sessions, and being a supportive friend in every way. But Ryan faced the challenge of maintaining his energy and focus while juggling school and recovery.

Kent knew the struggle all too well—between school and his own training, he needed a better solution than supplements, energy drinks, or unpredictable caffeine from coffee. He started experimenting with different nootropics and shared them with Ryan, but they wanted something more convenient and reliable.

So, with Kent's background in neuroscience and Ryan's in chemistry, they put their heads together to create an all-natural gum and mint packed with scientifically backed ingredients that boost energy and focus. And so, Neuro Gum and Mints were born.

Fast forward to today, and Neuro fuels people all around the globe—including us. Ryan discovered a renewed passion for racing and went on to train with the Paralympic team and get his pilot's license, while Kent continues to create large-scale murals seen worldwide.

We know life can be a whirlwind, but we believe everyone just needs that extra boost to become the best version of themselves. That's why we've spent the past 8 years building Neuro and helping people reach their potential. Let's all do more, together.